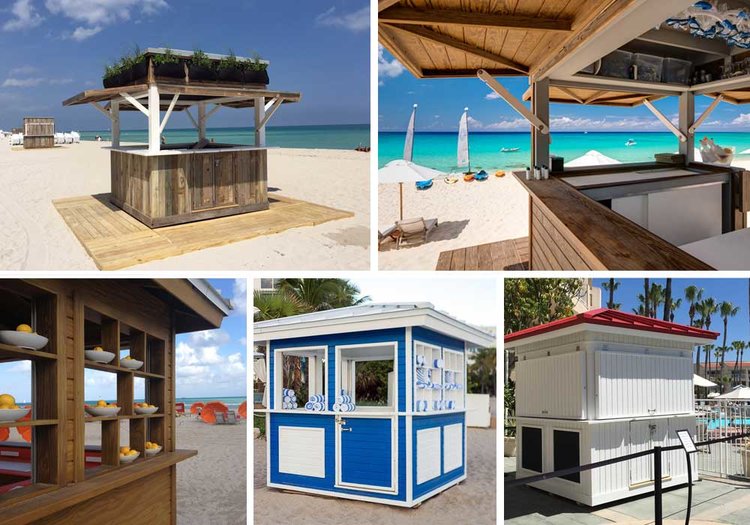 Huts
Our huts are designed for both beach and pool deck. The interior layouts are designed and customized for any services you are looking to provide. We offer turnkey solar and WiFi installations to provide WiFi coverage and power to run POS systems, fans, lighting, refrigerator and charging station for mobile phones.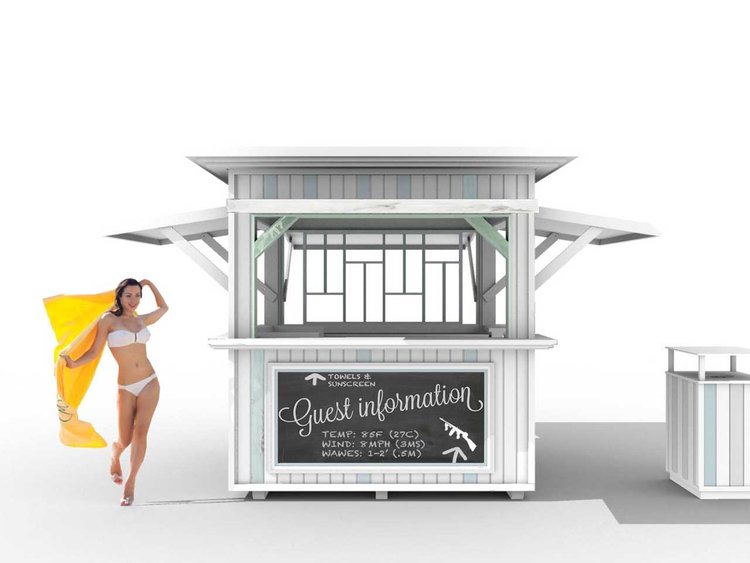 Concept and design stage
The huts are constructed off-site. We may be able to provide a fast-track construction of 4-6 weeks once in receipt of a retainer, completed design & acceptance of this proposal. Our standard delivery time is normally 8-10 weeks. Design fee, fast-track construction, materials, painting, applicable sales tax, and curbside delivery is included. 
Terms
We typically require a 60% retainer in order to start work, 30% upon substantial completion and the final 10% at the time of shipment and/or delivery.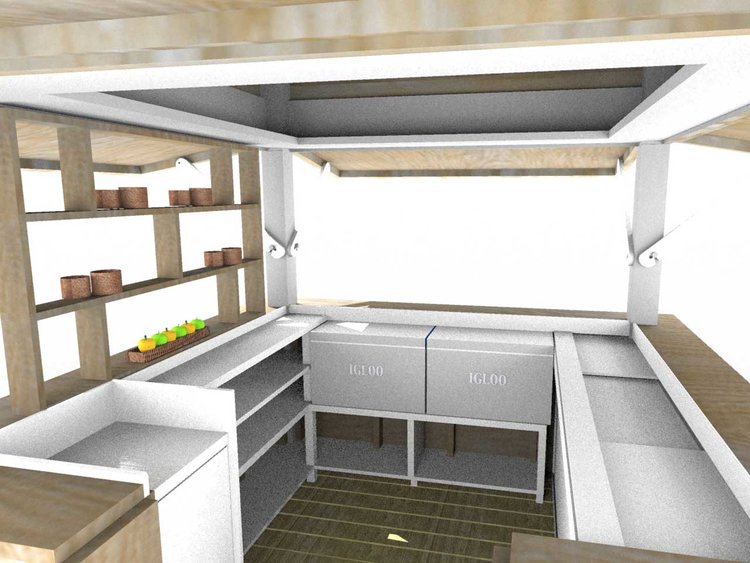 Materials
We use prime, pressure treated wood for all structural wood members as well as high-quality paints and primers inside and out for maximum durability.  Stainless steel is used for all hardware (screws, hinges, locks &  latches.) Sliding doors and countertops are made using Starboard®, a durable marine-grade polymer material. Panel tracks are made using 1/8 gauge aluminum. 
Exterior paneling selection: 
T1-11 pressure treated plywood
Solid custom-made pressure treated wood
Kebony®
Standard size:
8'-8' (other sizes available upon request)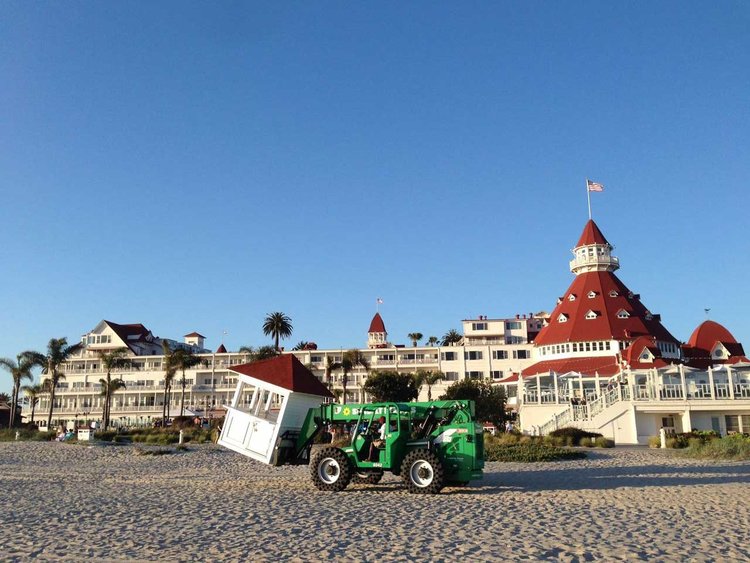 Construction
The hut structure is built out of solid pressure treated wood, and sits on "skis" which makes it easy to lift and move. The hut comes fully assembled (turn-key) or in components depending on the access to the project location.