MAKING HOSPITALITY
TRADITIONAL CARPENTRY MEETS MODERN DESIGN & MACHINING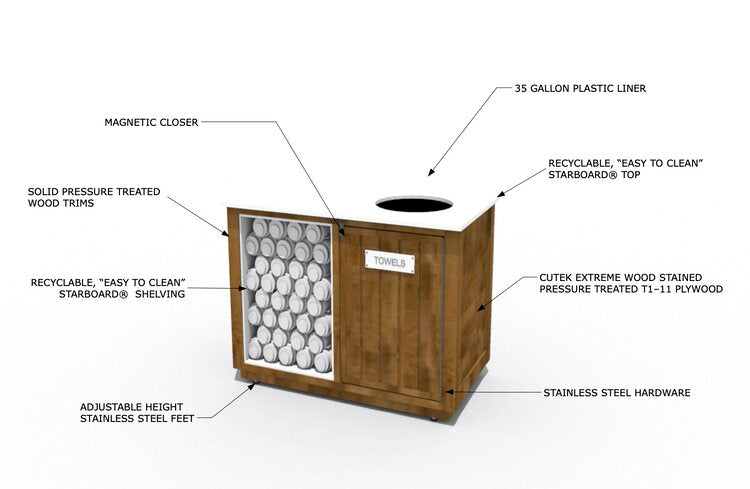 SMART COMPONENTS
Our meticulously chosen components are designed to endure outdoor conditions while being lightweight, durable, and low-maintenance. Each component can be effortlessly detached and either repaired or replaced, ensuring hassle-free maintenance or a refreshed appearance. Moreover, when it reaches the end of its life cycle, our products are entirely recyclable. The stainless steel hardware, plastics, wood, and aluminum can be easily separated for efficient recycling processes.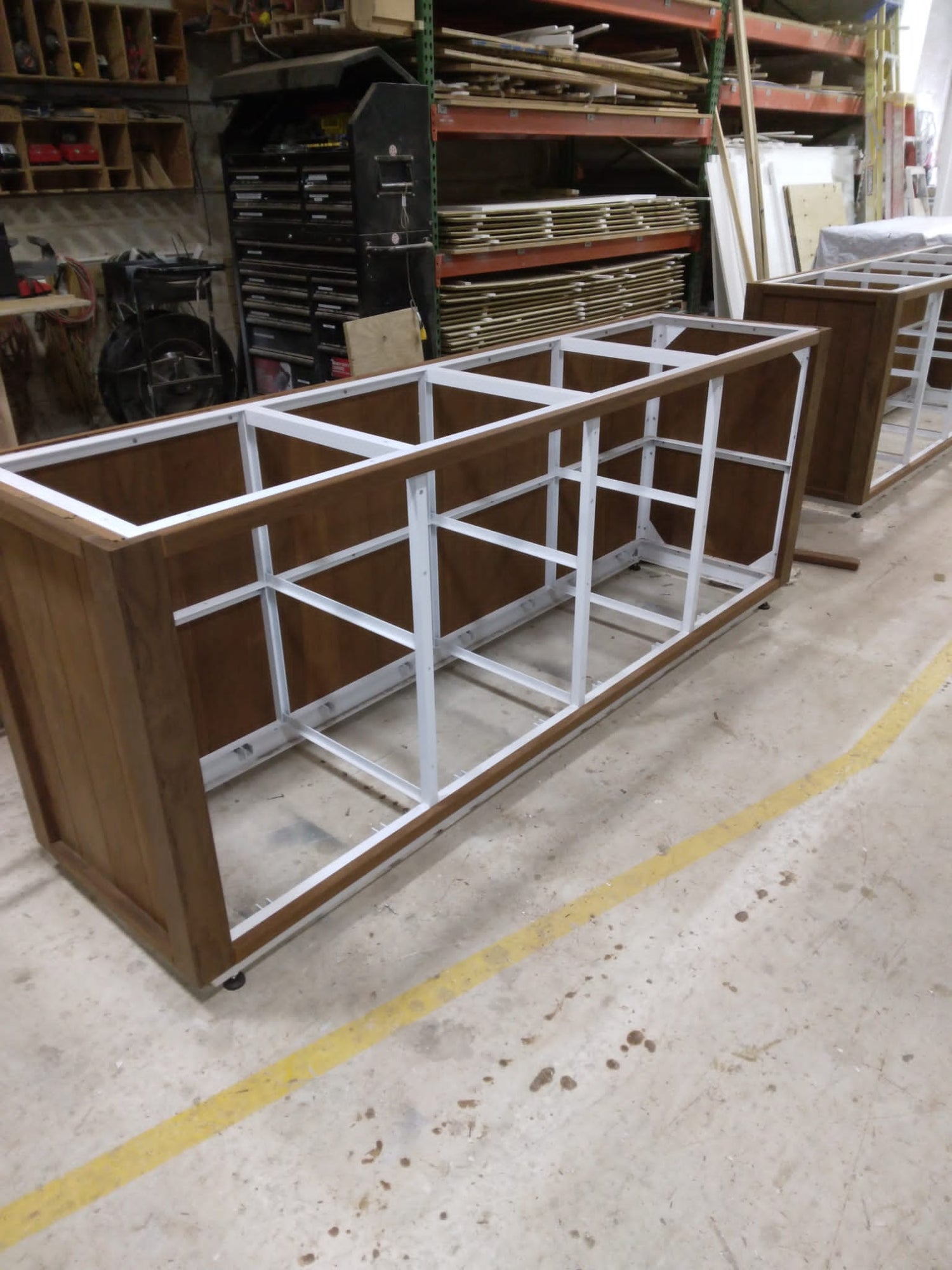 WELDED ALUMINUM FRAMES
We have developed our unique aluminum frame design, which allows us to construct exceptionally robust products that are simultaneously lightweight and versatile. Our innovative design ensures ease of maintenance and guarantees full recyclability, further highlighting our commitment to sustainability.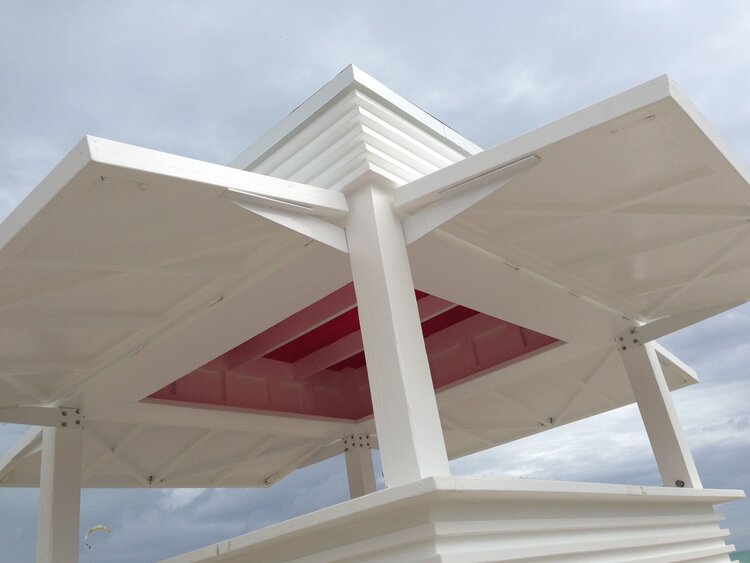 LONG LASTING FINISHES
We use top of the line, low VOC specialty outdoor rated paints and primers from Sherwin-Willams.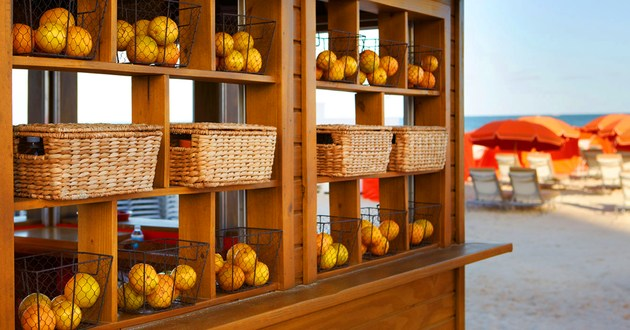 EXTREME STAIN
We've tried, tested and discovered the perfect wood stain. Our stain is UV protective, longer lasting, simple to apply, easy to maintain and cost effective.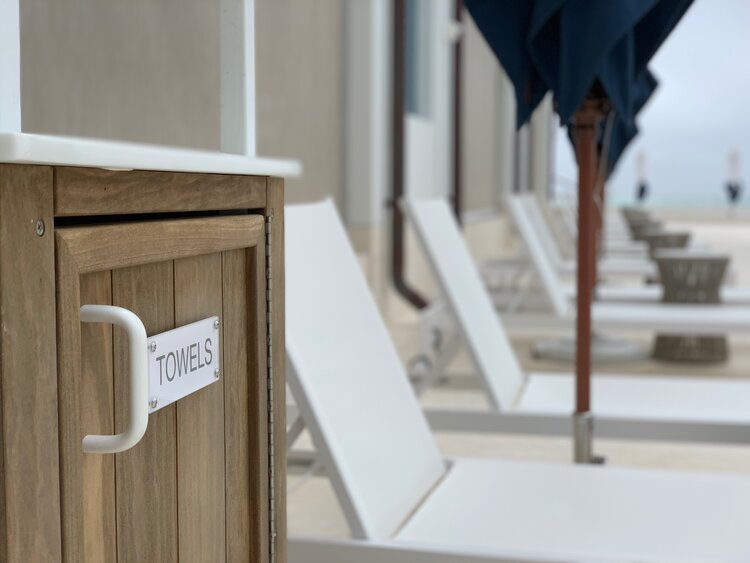 ATTENTION TO DETAILS
Anti-bacterial powder-coated aluminum pulls, "Unbreakable" stud-mounted back printed Lexan signage, Recycled glass stone tops, Kebony wood w/ 30 year warranty & 316 Marine grade stainless steel hardware to name a few.
Our high end customized products has proven to be cost efficient, low in maintenance and easy to operate. We carefully select materials that withstand the harsh beach & ocean climate. All our products are designed & built in Miami and we can deliver anywhere. 
Custom Beach's carpenters are cabinetry makers and fine wood craftsmen who love to build stuff that brings fine woodworking finish to outdoor equipment.